FREE LUPIN HEAT PACK AND FREE SHIPPING FOR RETAIL ORDERS OVER $100 WITHIN AUSTRALIA
| | |
| --- | --- |
| Size | 26cm wide x 38cm long x 14cm highest - 12cm lowest |
| Weight | 650g |
| Foam | 100% Australian Made Open Cell Memory Foam or Traditional Foam |
| Cover | 30/70 polyester/cotton blend |
| Country of Manufacture | Australia |
Inner: Do not immerse in water. Dab clean with a solution of warm water and mild detergent. Do not machine wash. Do not tumble dry.
Dry flat away from direct sunlight.
Cover: Normal wash and dry. (To avoid damage to the foam from constant removal of cover, leave cover permanently on the pillow once you have configured it to suit your comfort needs).
All the Comfort and Support of the Complete Sleeprrr in a Travel Size Pillow
Experience comfort on long-haul flights with the Complete Sleeprrr Travel Pillow, designed for ultimate support and portability. This half-width, adjustable pillow ensures a restful journey, whether you're using an eye mask, noise-cancelling headphones, or simply trying to relax during your trip.
A Compact Adjustable Memory Foam Pillow that fits in a Suitcase
Premium Australian-made foam for quality and durability.

The contoured pillow design encourages side sleeping and supports spine alignment.

Compact size easily fits in a suitcase or carry-on for hassle-free travel.

Available in temperature-sensitive memory foam or high-density traditional foam.

Customizable with removable inserts and noodles for personalized support.

Suitable for different levels of support, depending on your preference.

Support the Head and Heck in a supportive and Comfortable pillow size.
As a flight attendant or frequent traveller, maintaining proper neck and shoulder alignment is crucial. The Complete Sleeprrr Travel Pillow helps prevent neck pain and poor posture by supporting your head, neck, and cervical spine, relieving pressure on facet joints, neck muscles, and nerve roots.
In addition to using a contoured pillow like the Complete Sleeprrr, staying hydrated and taking care of your soft tissues during long flights can help minimize wear and tear on your neck and shoulders.
The travel version of the Complete Sleeprrr Pillow is half the width of the original to enable you to get the benefit of good support while resting on your travels.
The Complete Sleeprrr Travel Pillow is available in traditional foam (firm), memory plus (medium), the original density (soft) and the memory gel blue (softest).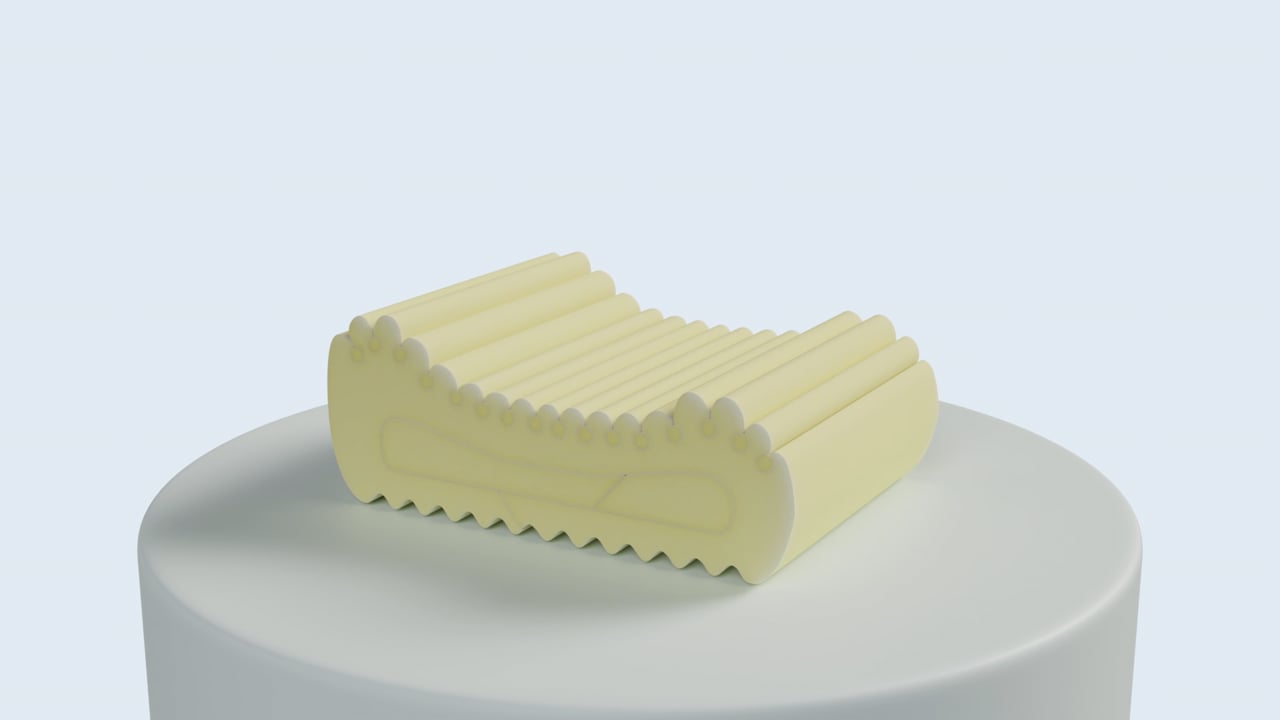 Easily Adjust the Height and Shape
Foam inserts can be easily removed and adjusted to change the height and shape of the pillow.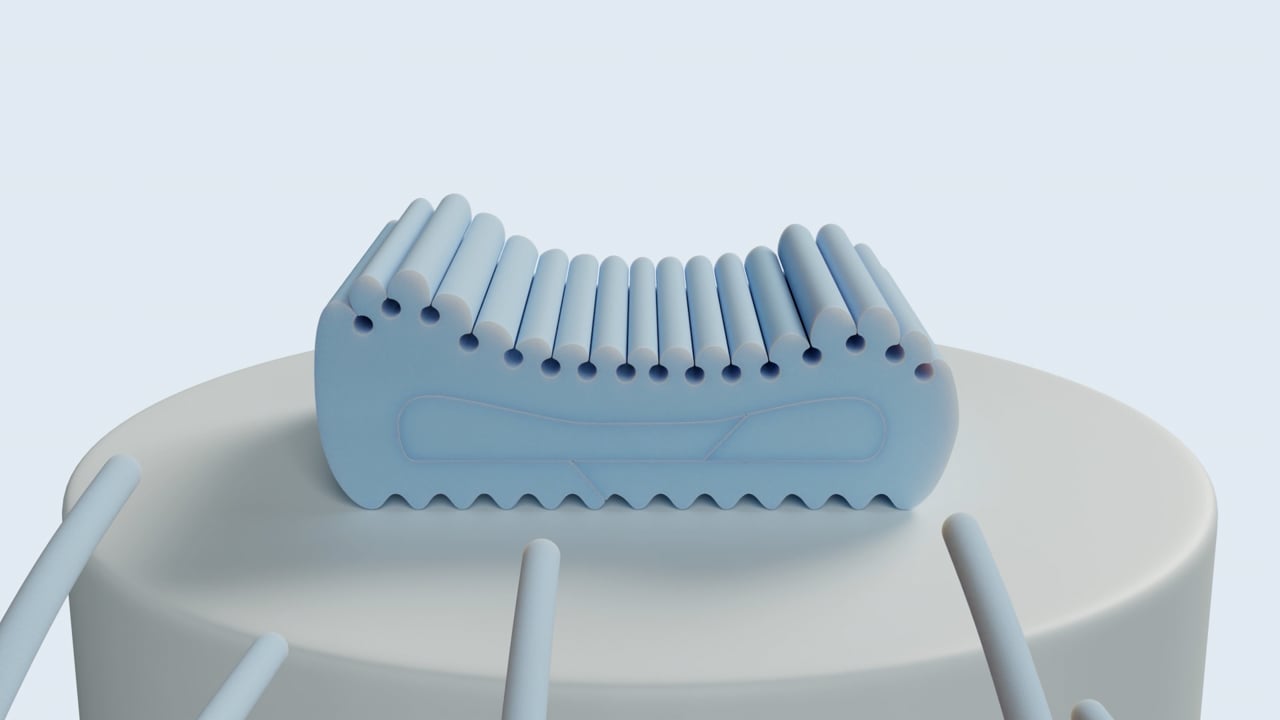 Easily Adjust the Firmness
Foam noodles can be easily removed to adjust the firmness of the pillow – the more noodles you remove, the softer the pillow becomes.
Soft Open Weave Mesh Cover
A premium breathable, soft cotton mesh cover designed to protect your pillow and provide additional comfort under your pillow slip.
With 4 foam density options available, the Complete Sleeprrr Range is made for everyone!
Soft (Original - White)
Medium (Plus - Pink)
Firm (Deluxe - Yellow)
Extra Soft (Gel - Blue)
Proudly Australian Made & Owned.
Our products are expertly crafted in Australia by Therapeutic Pillows, our family-owned and operated business, celebrating 50 years of excellence. We adhere to world-class manufacturing, health, and safety standards, showcasing our commitment to quality as a proud Australian-owned company.
Designed by Health Professionals
We consult with Australian Chiropractors, Physiotherapists, Osteopaths, and Naturopaths to design therapeutic products that provide relief from discomfort caused by a range of health conditions.
See What 5000+ Customers Are Saying
Service Rating : They had the pillow I have been looking for and IT arrived quickly

Product : I returned from a holiday overseas where all the pillows were big and soft. Everywhere I stayed. Disappointing. I wanted a firm contoured pillow like the one I have at home. A friend told me about the travel version of my pillow. I bought it and took it on my next trip. It wasn't too big or heavy and I managed to pack well enough for it not to be a pest. I love it!
Service Rating : Ordering my items was easy and my parcel arrived in good time and condition.

Product : This pillow was recommended by my chiropractor and has helped enor
Prompt and efficient service
Fast Delivery
Australia Wide
Designed and Recommended
by Health Professional
Rated 5 Stars on
Feefo in 2021
Registered NDIS
provider
95% of our Products
Made in Australia
Questions & Answers
What are the different 3 options?
The original one is the most popular version so that is what I would most likely recommend. The deluxe version is a traditional foam so not memory foam and will hold its shape very well if you prefer the extra support. The plus version is about 20% firmer than the original and is generally the preference of larger framed people or those that like a firmer memory foam pillow.
Does the Complete Sleeprrr Travel Pillow come with a pillowcase?
Our Complete Sleeprrr Travel pillow range do have a removable washable white cover. We have them to purchase separately also.
Is the traditional complete sleeprrr adjustable like the other options
The travel pillow is adjustable like the original version, just half size.
The travel pillow is adjustable like the original version, just half size.
Our Complete Sleeprrr Traditional Deluxe is made of traditional foam.
Measurements for the medium complete sleeprrr compared with a medium naturelle travel pillow
The measurements are as per below. Complete Sleeprrr Medium - Size38cm deep x 26cm wide x 14cm & 12cm high. Naturelle Medium Size travel pillow - Medium Size Height: 12cm high side, 10.5cm low side. Width: 29cm | Depth: 38cm Weight: 700 grams or 0.75 kg
Medium density and height travel pillow with silk pillowcase?
I am sorry but we don't have the silk cases available in the travel pillows at present. All the products will be ok to go in vacuum pack bags while travelling but best to store them out of bags when not travelling to make sure foam holds its shape.
How often should I replace my complete sleeprrr pillow
We would recommend changing the pillow approx every 3-5 years depending on how much the product has softened. Sometimes an earlier changeover if perspiration is heavy or pillows get dirty but a pillow protector normally helps with this.
There is mention of a travel pillow protector, but I can't see them listed on the site for sale. Can you please assist?
The small-sized pillow protector, found in the accessories section, is suitable for this product.
Need Help Deciding?
Product Finder
Answer a couple of questions and we'll try and find the perfect product
Give it a go
Ask a product question
Don't feel like chatting on the phone? We understand.
Lets do it
Give us a ring
Talk with a real person, not a robot. We're here 5 days a week to answer all your questions.
03 8585 6685