FREE LUPIN HEAT PACK AND FREE SHIPPING FOR RETAIL ORDERS OVER $100 WITHIN AUSTRALIA
| | |
| --- | --- |
| Contents | One removable open weave soft cotton Cover. |
| Instructions | Place your own pillowcase over this cover for additional protection to maintain your pillow. |
| Care | Normal wash and dry. The mesh slip is easy to maintain with normal washing and drying. To prevent da |
Protect Your Pillow and Enhance Your Sleep with a Mesh Replacement Slip
Upgrade your sleeping experience with our basic white replacement mesh slip, designed specifically for the Complete Sleeprrr pillow. Crafted in Australia by our proud, Australian-owned company, these pillow covers adhere to the world-class manufacturing and health and safety standards upheld in the country.
The importance of replacing your pillow covers cannot be overstated. Regular replacement of pillowcases and covers is essential to maintain optimal hygiene and protect your therapeutic pillow from wear and tear. Neglecting to change your pillow covers can lead to a buildup of dust, allergens, and bacteria, potentially causing skin irritation, sleep creases, and exacerbating neck pain.
Elevate your Comfort at Night with a Fresh Mesh Pillowcase
Additional Protection: The slip is designed to provide an extra layer of defense for your therapeutic pillow, sitting between the pillow and your own pillowcase. This protects your memory foam Complete Sleeprrr pillow from friction and damage caused by sheets and pillowcases.
Easy to Use: The envelope-style closure ensures a hassle-free fit for any pillow, making it simple to swap out when needed.
Additional protection for your Therapeutic Pillow
The Pillow Cover is designed to be an additional layer of protection for your Therapeutic Pillow. The Pillow Cover is purposely made to sit between your Therapeutic Pillow and your own pillow case. The Pillow Cover ensures that your Therapeutic Pillow is protected from general wear and tear and friction from your bedding sheet and pillow cases at home.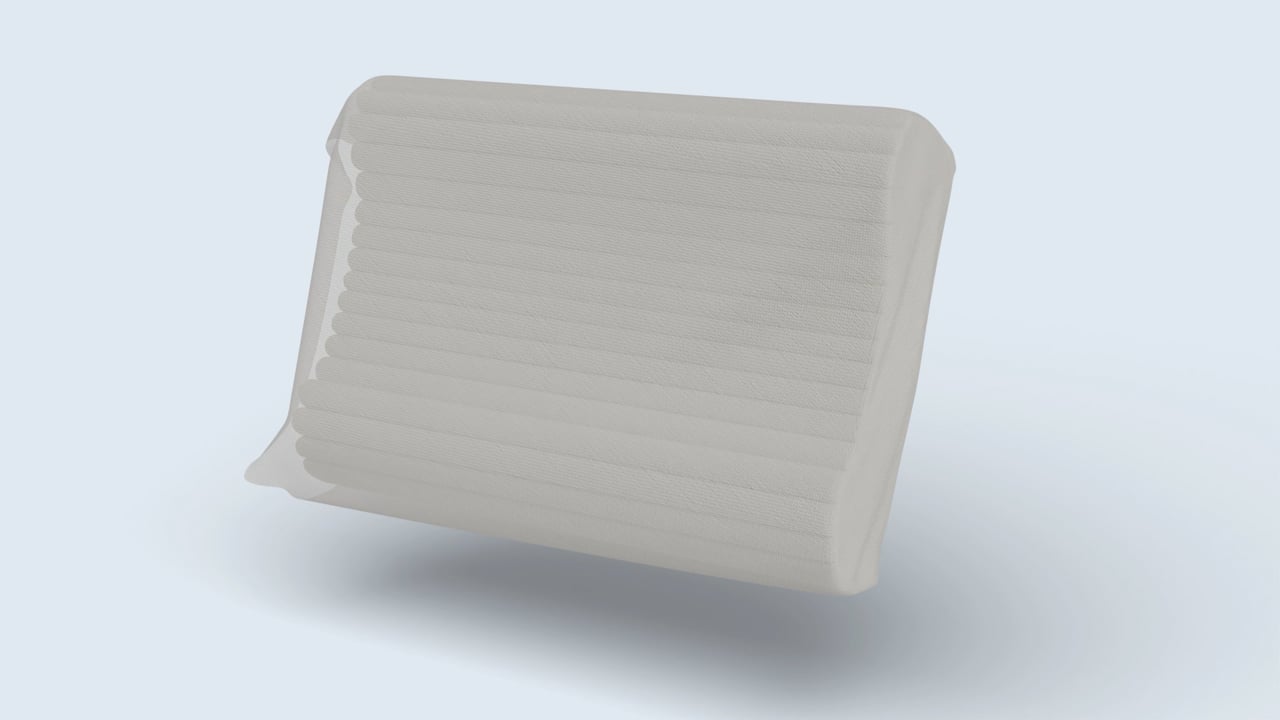 Protect Your Pillow and Enhance Your Sleep
By regularly replacing your pillow covers, you not only extend the lifespan of your therapeutic pillow but also ensure a cleaner, healthier, and more comfortable sleep experience.
Proudly Australian Made & Owned.
Our products are expertly crafted in Australia by Therapeutic Pillows, our family-owned and operated business, celebrating 50 years of excellence. We adhere to world-class manufacturing, health, and safety standards, showcasing our commitment to quality as a proud Australian-owned company.
Designed by Health Professionals
We consult with Australian Chiropractors, Physiotherapists, Osteopaths, and Naturopaths to design therapeutic products that provide relief from discomfort caused by a range of health conditions.
See What 5000+ Customers Are Saying
Fast, my order arrived very quickly.
Very good service, delivery was very quick.
Service Rating : Great service fantastic pillow

Product : Another great product ******
Fast Delivery
Australia Wide
Designed and Recommended
by Health Professional
Rated 5 Stars on
Feefo in 2021
Registered NDIS
provider
95% of our Products
Made in Australia
Need Help Deciding?
Product Finder
Answer a couple of questions and we'll try and find the perfect product
Give it a go
Ask a product question
Don't feel like chatting on the phone? We understand.
Lets do it
Give us a ring
Talk with a real person, not a robot. We're here 5 days a week to answer all your questions.
03 8585 6685