FREE LUPIN HEAT PACK AND FREE SHIPPING FOR RETAIL ORDERS OVER $100 WITHIN AUSTRALIA
| | |
| --- | --- |
| TGA Listed | Yes |
| Australian Register of Therapeutic Goods Number | No. 174455 Device: Pillow |
| Size | 60cm wide x 39cm long x 14cm highest - 13cm lowest |
| Foam | 100% Australian Made HygroFlex Foam |
| Pillow Slip | Australian Made Cotton |
| Country of Manufacture | Australia |
Inner: Do not immerse in water. Dab clean with a solution of warm water and mild detergent. Do not machine wash. Do not tumble dry.
Dry flat away from direct sunlight.
Cover: Normal wash and dry. (To avoid damage to the foam from constant removal of cover, leave cover permanently on the pillow once you have configured it to suit your comfort needs).
General: To help the lifespan and generally protect the pillow we recommend the use of the Naturelle Pillow Protector in medium size.
Foam Discoloration: Any discoloration of foam through exposure to natural light will not affect performance or foam longevity.
Patents and Trade Marks applied and in effect world wide.
Prevent Pressure Ulcers with a Premium Quality Contoured Pillow
Made from a revolutionary hybrid foam (HygroFlex) that has the premium comfort of memory foam and the optimum support of traditional foam. The best in both comfort and support.
The Wellness is an Adjustable Pillow, comfortable, and supportive for a Good Night's Sleep.
Premium support and ultimate comfort.
Fully adjustable - contains a removeable 1.5cm layer to adjust the height should you require it.
Australian innovation - state of the art production process used to produce a Hybrid Foam that has all the best qualities of Memory Foam and Traditional Foam combined.
Excellent pressure distribution properties – proven to be better at mitigating pressure sores than other foams.
The right form to improve your posture.
Australian Innovation in Pillow Design for your Neck and Shoulders Relaxation
Designed to give a combination of memory foam comfort and traditional foam support, the revolutionary HygroFlex foam composition represents the best of both worlds.
Utilizing World leading VPF (Variable Pressure Foaming) technology to bring you higher levels of comfort and resilience, HygroFlex foam produces no CFC's or blowing agents and outperforms every other Australian made foam - not to mention foams from overseas produced with limited regulations and controls.
RMIT Research has shown that the HygroFlex Provides More Comfort and Effective in Reducing Pressure Sores than Traditional Foams.
The RMIT University recently conducted a study to determine the effectiveness of Hygroflex foam to redistribute pressure as compared to normal memory foams. They were interested in the properties of Hygroflex to help mitigate pressure sore development. Server tests were used against different foam types and the tests measured the duration of pressure, immersion, the pressure gradient, envelopment and shear and friction on the foam.
The research conclusions show that
Hygroflex helps to redistribute pressure better than other memory foams
Hygroflex can diffuser body heat more rapidly than other memory foams
Moving on Hygroflex requires less force and generates less friction
For more information regarding this report please call 1800 021 304.
Proudly Australian Made & Owned
Our pillows are proudly made in Australia by us, an Australian family owned and run company, using world class manufacturing and health and safety standards.
Revolutionary HygroFlex foam construction
Designed to give a combination of memory foam comfort and traditional foam support, the HygroFlex composition represents the best of both worlds.
Adjustable luxury
The pillow has a unique ribbed top to provide some "give" and allow your head and shoulder an extra layer of comfort.
At the base of the pillow there is a 1.5cm removeable insert that can be left in place for those of broader build who sleep on their side or can easily be removed for those with a smaller frame.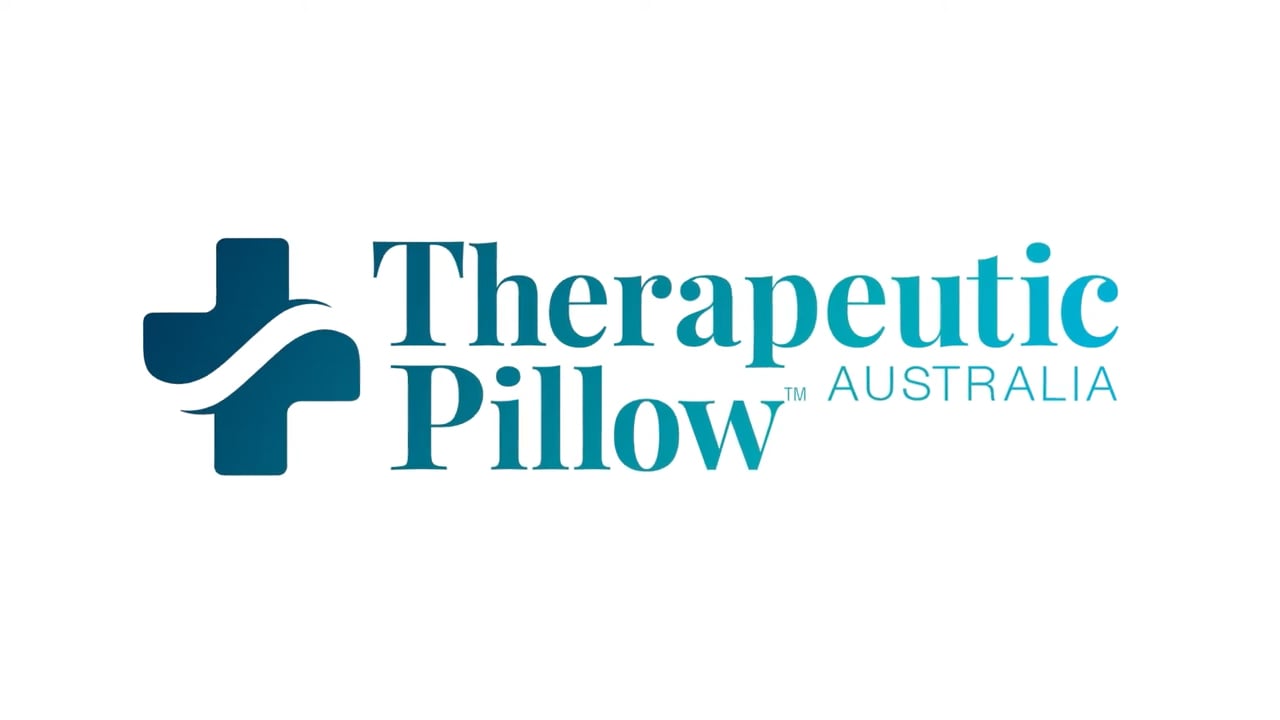 Australian Innovation in Pillow Design for your Neck and Shoulders Relaxation
Designed to give a combination of memory foam comfort and traditional foam support, the revolutionary HygroFlex foam composition represents the best of both worlds.
Reduces pressure better than traditional foam
RMIT Research has shown that the HygroFlex material with which the Wellness Pillow is made provides more comfort and is more effective in reducing pressure sores than traditional foams.
Australian innovation in pillow design
Utilizing world class VPF (Variable Pressure Foaming) technology to bring you higher levels of comfort and resilience and outperform every other Australian made foam.
Designed by health professionals
We consult with Australian chiro's, physio's, osteo's and naturopaths to design therapeutic products that provide relief from discomfort caused by a range of health conditions.
See What 5000+ Customers Are Saying
Easy to order. Short delivery time. Best pillow, this is my third. Wont sleep on anything else.
Service Rating : Ordering process is easy and delivery prompt, love my free gift.

Product : I have used Therapeutic pillows for many years for the support of my neck and shoulders, in fact my husband and two children also use your oillows.
Service Rating : Love the contour shape that hug my neck very well when I sleep. Also the material I chose is very well made — gives you supportiveness but still feel soft and comfortable. Hope this supportiveness won't go away so quick like my last pillow which only lasted no more than 6 months before it lost its firmness. Fingers crossed

Product : Good product and quick delivery. Very happy with my first purchase
Fast Delivery
Australia Wide
Designed and Recommended
by Health Professional
Rated 5 Stars on
Feefo in 2021
Registered NDIS
provider
95% of our Products
Made in Australia
Questions & Answers
Difference between the Wellness Pillow and the Complete Sleeper Original?
The memory foam is pure visco elastic foam meaning it will mould and shape completely to the shape of your neck and head. The wellness pillow is hygroflex which will allow you to sink in a little but will hold its support a bit more. They are both cut to shape out of foam buns so neither is an injection moulded foam. The wellness pillow would be my recommendation as it is a newer design and I personally think a fantastic feel.
How often you recommend your pillows are replaced?
It really mainly depends on the size of the user, the quality of the pillow and the amount of perspiration or humidity in the air. Also a pillow protector will add life to the pillow. That said i think between 3 and 5 years is usually about right for a changeover as they will have lost a bit of support over that time and might be a bit dirty also.
Are your pillows 100% made in Australia?
Most of our pillows are Australian made, with the exception of the latex and MemoGel range.Latex production does not exist in Australia.
Do they smell? What is the Height?
The Wellness pillow has no odor. It is 13 and 14 cms in total height.
Why do some pillows make you sweat?
Generally the denser a pillow (heavier) the more they will be prone to heat up and hold that heat. Memory foam pillows are the heaviest so some people often find them to sleep a bit warm. The wellness pillow should be a pretty good option regarding heat as it is quite open cell which means that heat can escape. We also recommend protectors in the pillows which will stop perspiration entering and keep them fresher for longer.
Do they come with a pillow cover?
Pillow protectors and slips / cases are sold separately.
What size eucalyptus pillow protector do I buy for the Wellness pillow?
What is the difference between the wellness pillow and the complete sleeprrr plus?
The Complete Sleeprrr Plus is firmer than the Wellness Pillow.
Your Wellness pillow seems very high. My current contoured pillow is 9.5 cm and it seems high enough. However, my pillow is a little firm. Does the Wellness pillow 'give' a bit (i.e., it's not overly firm) - I know you can take out the insert, but it is still quite high even if you do.
Memory foam will naturally soften over time, it's also great for diffusing pressure points and assisting with circulation. We also have another pillow called the Complete Sleeprrr which it's fully adjustable and may be better for the height you are after if you remove the inserts.
Memory foam pillows worry me because of the chemical smell, does this pillow have a smell? Is it made of any toxic materials?Secondly, my current pillow is giving me sleep lines on my face that are becoming permanent, does this pillow help with no squishing the face?
As the Wellness pillow is a hybrid foam made of memory and traditional foam it does alleviate the initial smell from the pillow. Unfortunately, there will be a slight smell when first taken out of the packaging however this will dissipate after 2-3 days of airing in the shade. As this pillow is a medium to firm density, it doesn't condense underneath the sleeper as much which prevents you from sinking into the product.
Between Wellness Pillow Comfort of Memory Foam, Support of Traditional Foam vs Complete Sleeprrr Original - Adjustable Memory Foam Pillow - Soft Version which one is better?
This comes down to personal preference. We find the Complete Sleeprrr very popular for those customers that love a memory foam product. If you do not like memory foam products, we would suggest the Wellness pillow as it is a hybrid combination of memory foam and traditional foam. We have a 30-day returns policy if the product ordered is unsuitable.
Can the wellness pillow fit into standard pillowcase please?
Yes, however some pillow cases are slightly smaller than standard and will fit quite snug over the Wellness pillow. We would suggest looking for pillow cases that are slightly larger in size.
Need Help Deciding?
Product Finder
Answer a couple of questions and we'll try and find the perfect product
Give it a go
Ask a product question
Don't feel like chatting on the phone? We understand.
Lets do it
Give us a ring
Talk with a real person, not a robot. We're here 5 days a week to answer all your questions.
03 8585 6685